Are you tired of your cluttered gaming space? Is your current gaming room cluttered? or has a lot of accessories placed on it? A cluttered gaming setup can be the cause of your heightened anxiety or irritable moods. How? Well, it is a known fact that a cluttered space is either a sign of a cluttered mind or could lead to one.
You must have heard the word "minimalist" these days, what exactly does it mean? Well, a minimalist would be a tidy, well-organized space that proves pleasing to not only the eyes but, the mind as well. but how to make your gaming setup "minimalist"?
You surely need to keep reading our step-by-step guide in order to know how to make your gaming desk look minimalist.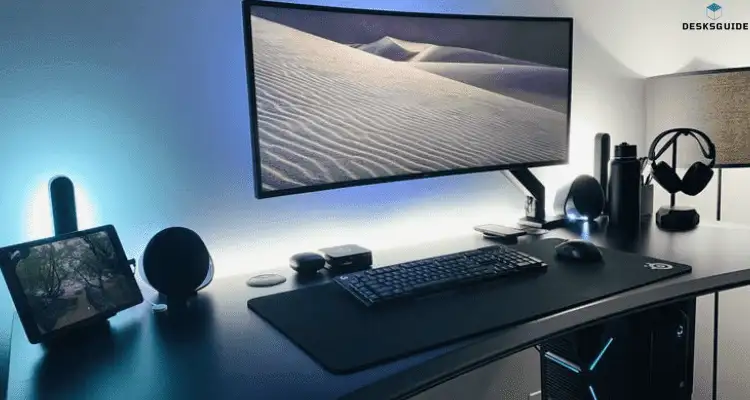 How Do I Setup A Minimalist Gaming Desk Setup?
Having a minimal ultimate gaming setup will inspire you to do more work in addition to making it appear better. Here's how you can achieve it easily. 
1. Choose the Right Gaming Desk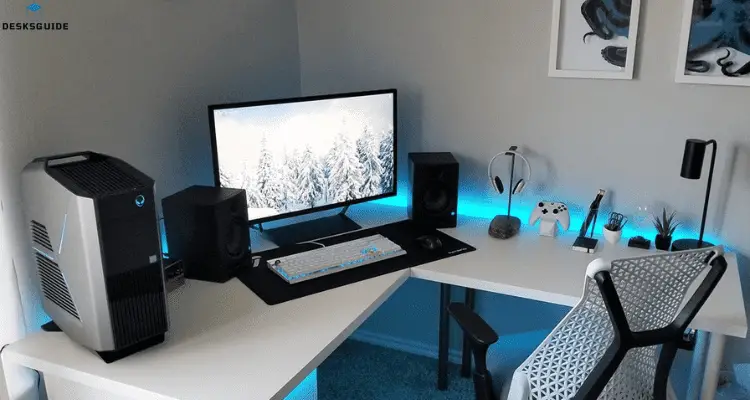 Choosing the right gaming desk is the foremost important step for achieving a dream minimal gaming setup. Going for a bulky or space-consuming desk whether it is organized to the core will result in your space looking stuffed. So, prefer a floating desk to utilize the under-desk space or an L-shaped desk if you require more desk space for your gaming setup.
L-shaped gaming desks provide you with much more space when compared to the conventional ones, which is essential for gaming accessories. You need space for all the technology as you will eventually have two or three displays, a console, a PC, and more. You can even go for a standing desk to serve the purpose as well, as a standing desk provides a lot of space or possess a built-in capability to give a minimalist gaming setup view.
2. Use Minimalist Storage Organizers for Gaming Peripherals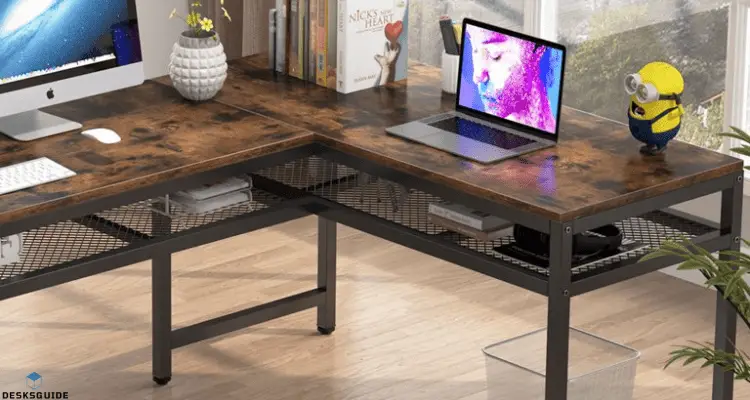 The storage organizers don't have to be anything fancy but it is a key player in achieving a minimal gaming setup. Always go for simple light-coloured storage containers and organizers for your bits and bobs. The stationary items or chargers and other such gaming accessories can go in a boxed container which will definitely save a lot of clutter and space in order to achieve the desired minimal gaming setup. Similarly, you can use stands like headphone stands and others to hang your gaming peripherals too.
3. Cable management is THE key!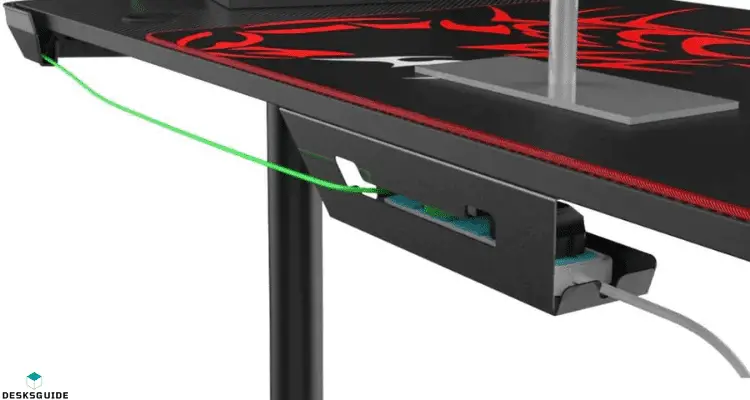 When you organize your cables and cords, you will notice that they were half the clutter. To keep your cords hidden away and get a minimal look, use cable management kits or disguise them with cable management boxes. There are many ways to organize your cords, you can either tape them together or use a cord catcher or cable ties. However, the latter is the more functional option as it allows you to effortlessly detach and re-attach the cord if needed. But if you need to know the best and easiest methods of cable management, then check out our detailed guide here.
4. What is the perfect location for your gaming desk?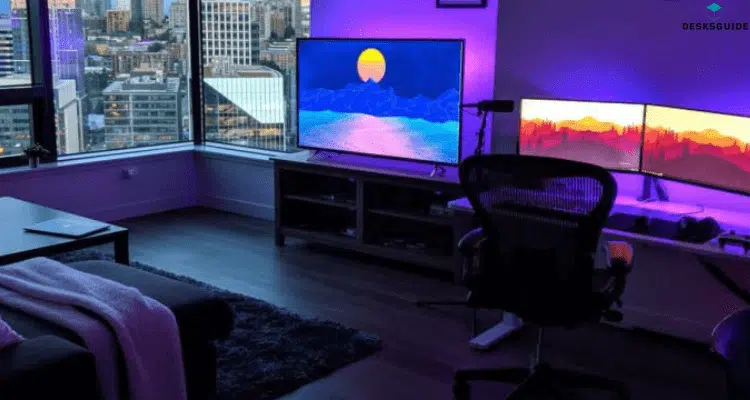 A minimal appearance and aesthetic appeal can be achieved by placing the gaming desk deeper into your gaming room. The end nook of your gaming room is the best place for your gaming setup to achieve the desired minimalist look. Plus, it will make it feel like you're in your own hub away from all the distractions.
5. Consider using Tabletops for your Gaming Setups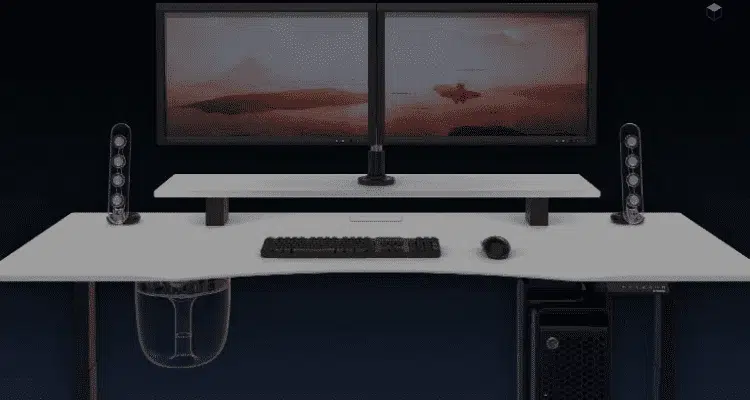 A tabletop is a small table used to place your gaming monitor at a higher level than the other items on your main desk. It allows you to use more space on the desk while creating an illusion of a more spacious and minimal gaming setup. Make sure that the tabletops are sleek otherwise, it just defeats the purpose of getting one in the first place.
6. Clear the Clutter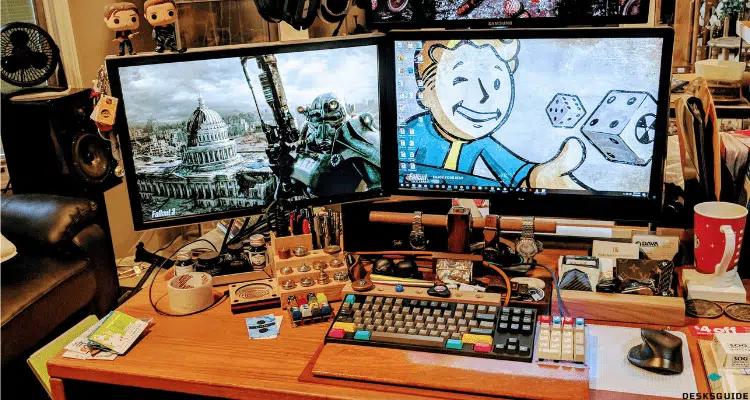 This step is definitely the most important of them all; the unimportant items can go in the bin. 
"But, nothing on my desk is unimportant, I might need it!" 
Well, if that item hasn't proven useful for you in over a week, chances are that you will never need it. If you don't want to throw it then store it in some drawer but, declutter your pc gaming setup or gaming space. 
When clearing the clutter off your desk, you need to be brutal in order to achieve the desired minimalistic approach. 
7. Improve the lighting in the room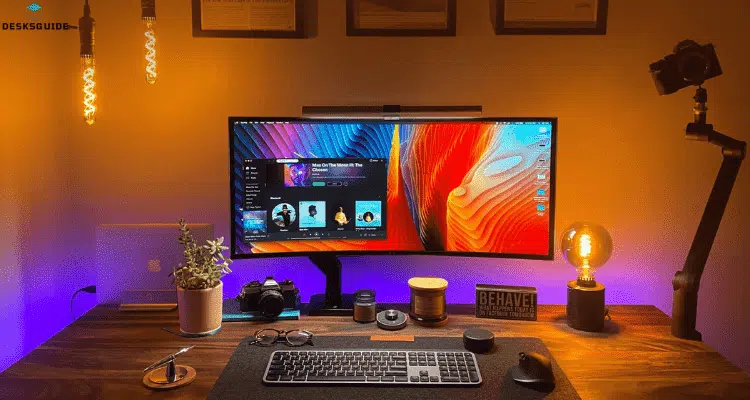 Dark or poor lighting will cause your gaming room to look stuffed and smaller. Get rid of your dark curtains and pick a lighter colour. Swap your yellow lighting with white, and make sure there is enough ambient lighting. The minimalist themes are often seen promoting ample and a bright-lighted gaming room or a gaming setup. In short, a white theme would definitely serve the purpose.
Moreover, poor lighting may also drain your energy and possibly have a negative impact on your health, resulting in headaches and tired eyes that make it difficult to work or playing video games. Nowadays, RGB lighting is utilized to make your game room more aesthetic and match the overall theme.
8. Choose stylish gaming monitors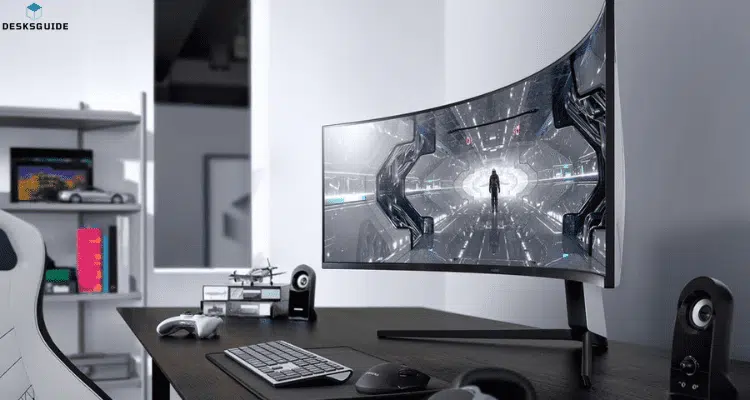 Most stylish gaming monitors follow a minimalist themed design. Sleek dual monitors or a single large curved monitor can surely give a minimalist gaming setup look. Hence, these stylish gaming monitors are perfect if you want to follow the minimalist gaming setup theme.
As we all know that after the desk itself, comes the monitor or display screen which covers most of the area in the gaming setup. Moreover, you can also use an adjustable monitor arm in order to prevent the monitor from taking up a large space in your minimal gaming area.
9. Choose a colour scheme and stick to it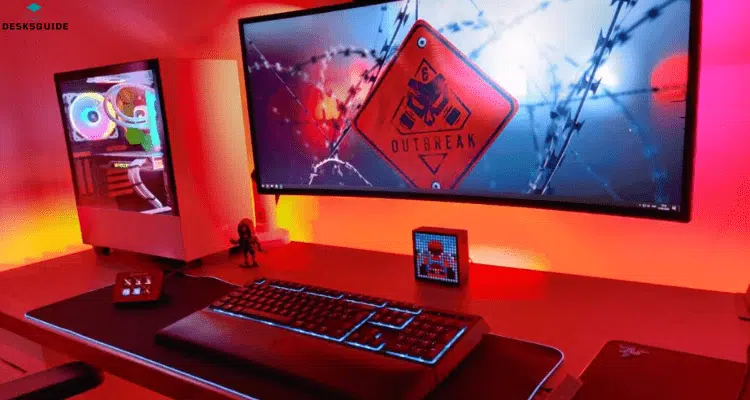 Clutter is not only caused by items but, a randomly designed area of a weird colour theme as well, whether tidy or not, will look cluttered. This is why having a colour scheme is pertinent in making your space appear minimal and tidy.
Most minimalist themes go for light colours with a splash of one bright colour. So, choose one that you like and get started to achieve a more cohesive and minimal gaming PC setup. Therefore having a preplanned gaming setup idea would surely assist in choosing the best-suited minimalist gaming setup colour scheme as well.
Benefits of Having A Minimalist Gaming Desk Setup
Here is how having a minimalist gaming desk setup is going to benefit you as a gamer.
1. It eliminates distractions
Any dedicated gamer understands that one of the most important things in gaining a competitive edge is to reduce distractions surrounding him. Most gamers do not consider how the aesthetics of their environment impact their ability to play.
All the more reason to think about giving yourself an edge while also enjoying a peaceful environment. A minimalist gaming setup will help you immediately get in "the zone." A cosy gaming chair, ample and pleasant lighting, and other factors can help you focus swiftly and simply go through the stream, thus giving the desired benefits of minimal gaming setups.
2. It will motivate you to work harder
Maintaining a tidy minimal desk instils a sense of motivation in you. In no time you will find yourself wanting to stream for longer, improve your gaming skills, and put more effort into your content.
Motivation is intimately related to a clean gaming station, most people tend to find inspiration in a clean environment. When clutter takes over your game room or gaming area, you may feel suffocated and run out of creative ideas, resulting in a loss of focus and productivity.
3. It keeps your mind clear and more organized
A clean and minimalist gaming environment allows you to plan ahead and stay focused. Since you don't have to worry about misplaced belongings or tidying your area, you're always mindful of what's ahead.
Even looking at a cluttered space where you spend your most time could lead to a poor, overwhelmed, and flustered state. Moreover, it could often cause you to develop anxiety. So, clean up your space, and step by step organize it and see the spike up in your mood. In order to know how to organise a desk without drawers, you can check out our detailed guide on this here.
4. It aids in relieving stress
Think about the degrees of mental anguish and physical exhaustion you experience when searching for a tool or gadget that you desperately need but can't seem to find. Now, consider this scenario where everything is organized and placed neatly within your reach on your gaming station. Wouldn't that keep your stress levels to a minimum? Therefore, a minimalist gaming setup is important for one's health too.
How do I Make my Gaming Setup look Aesthetic?
You definitely don't want to be on the wrong side of the thin line separating a sleek and minimalist setup from a depressing one. The secret to a minimalist PC setup lies in striking perfect balance and the right mix between personality and clutter without additional cost.
The goal is to remove the clutter without eradicating the personality. Hence, your minimalist gaming setup should look aesthetic. The following types of gaming setup will help you can achieve it.
The Plain and Simple Aesthetic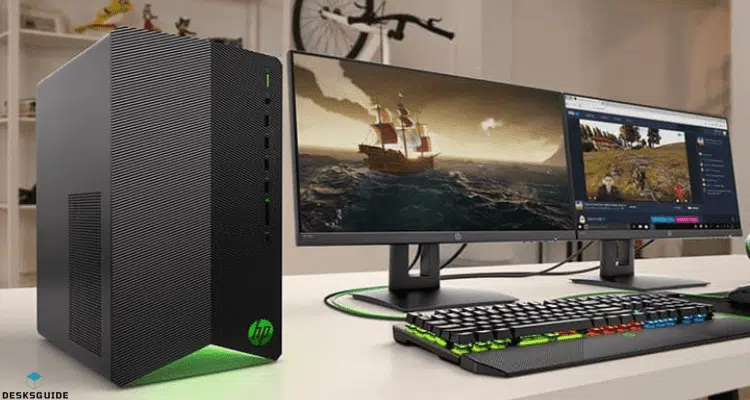 This plain and simple but, still effective gaming setup is doable for most gamers who are passionate about it. The sleek table with multiple drawers will help store your random miscellaneous items.
The cords have been tucked neatly, the controllers and headphones, etc., are placed on a pegboard, and there is personality depicted with the wall art pieces, and plants on the wall-mounted shelves.
The Built-In Desk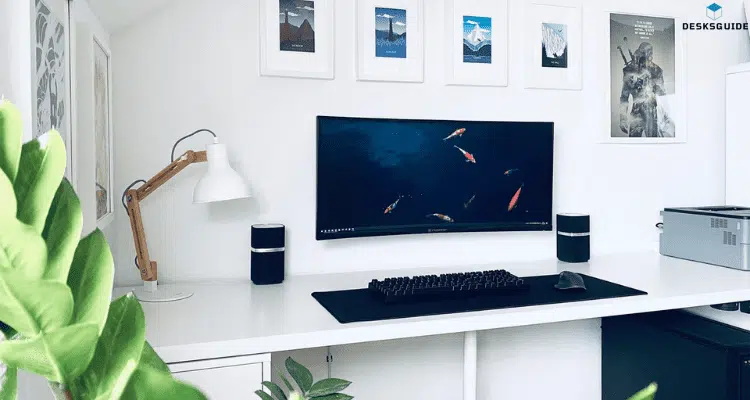 A built-in desk situation is another minimalist theme that is often followed by individuals with either a very spacious room or someone with a compact studio apartment. The cords are neatly tucked in the wall-mounted cable box.
The cohesive colour scheme, the plants, and the refreshing art add character to the setup. Plus, there is plenty of space underneath the table to place additional and complex gaming gear if needed.
Stylish Monitor Gaming Setup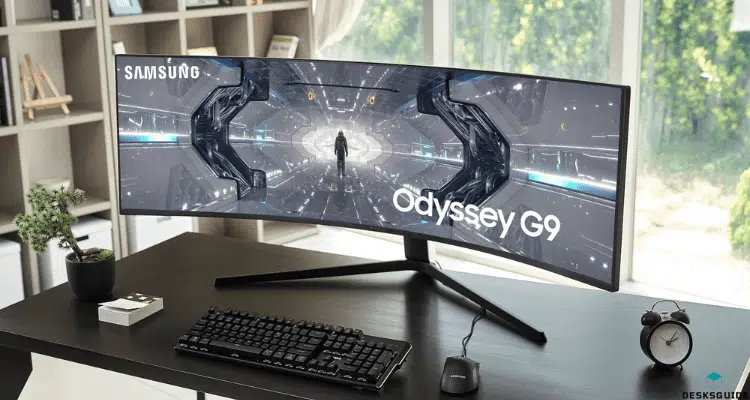 Clean gaming setups always include a gaming monitor and a good monitor setup. The sleek furniture, natural ample lighting, and pink hues make this rather simple-looking setup still exciting. There is no art, nor any plants in sight, but it is easy to gauge the gamer's focused personality.  So, if you are someone who is not artistic but, sticks to what needs to be done at the best level then this PC setup is ideal for you.
It's a vibe!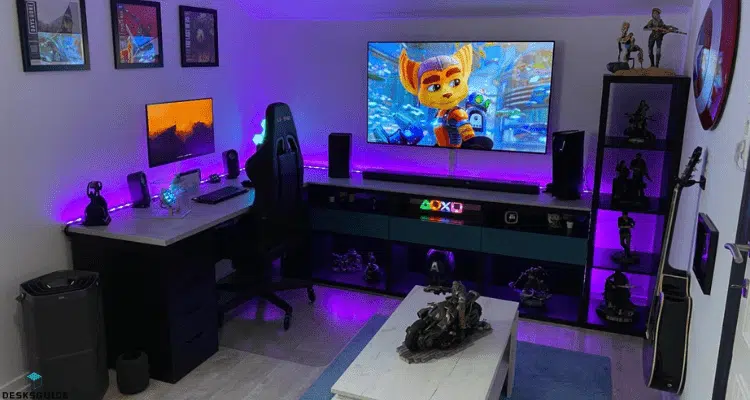 This gaming setup clearly has a lot of space to dedicate to gaming. But, you can still use this setup with an average-sized or small room. Look how despite having no natural or bright lights, the desk setup still looks minimalist and aesthetic.
The desk space is free of all clutter and the L-shaped desk avoids your gaming setup taking all the space.
The low and white lighting, in a room with minimal to no natural light, mixes well with purple neon lights. The placement of the lighting is what truly adds to the aesthetics of this setup. It surrounds the desk and not only builds a vibe but also lights up a corner with basically no lighting.
Artistic but, still minimal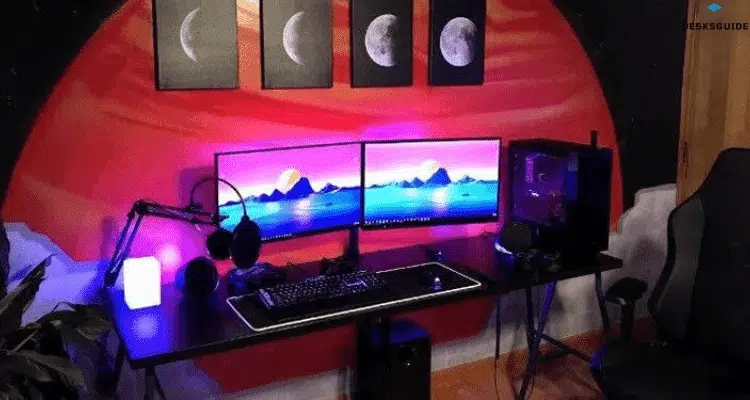 The desk is sleek, the monitors are sleek, and there is everything a gamer would need. No pots, bits, and bobs, but, still the setup is aesthetic even without a mural. Simply, add a bright desk lamp to the mix and quaint art to complete the look.
Video Recommendations
Top 05 Minimalist Gaming Setup Ideas
Top 01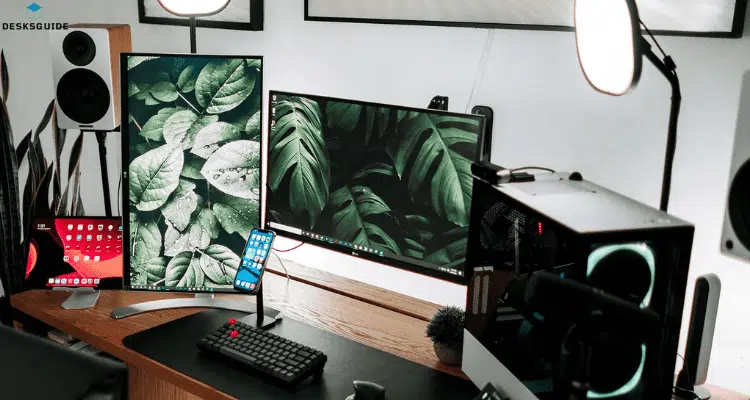 Top 02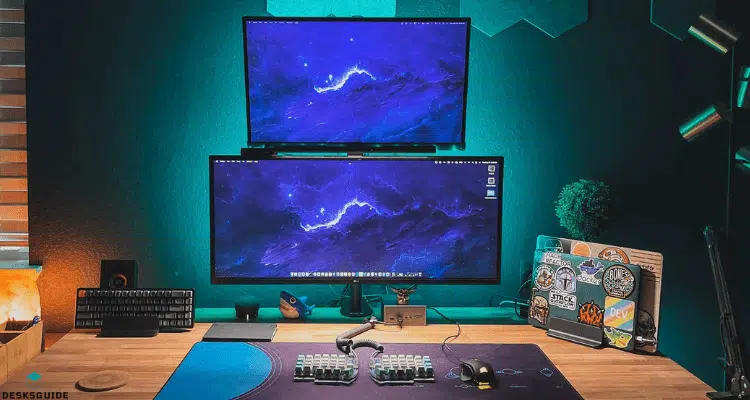 Top 03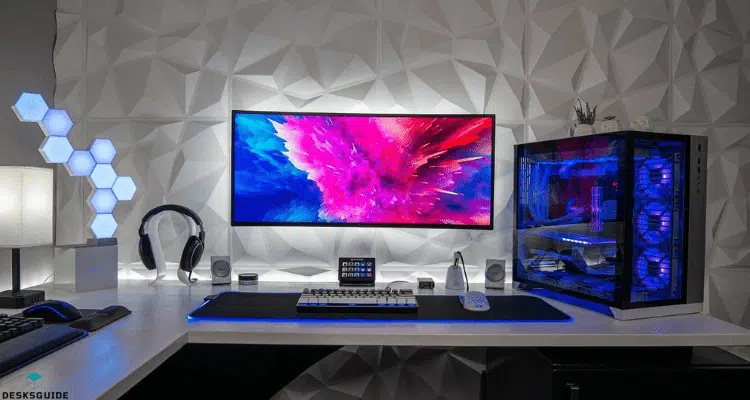 Top 04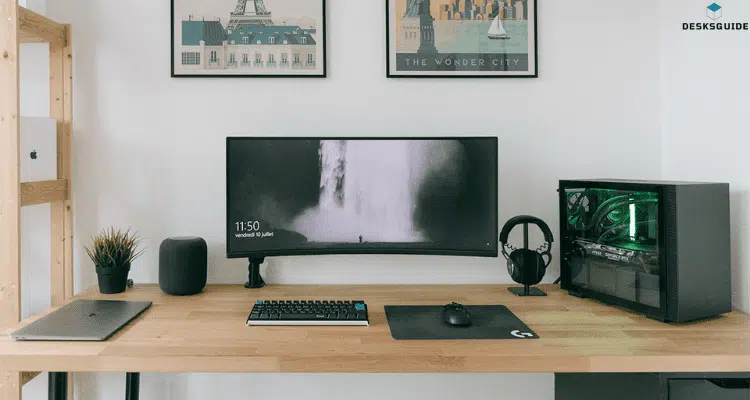 Top 05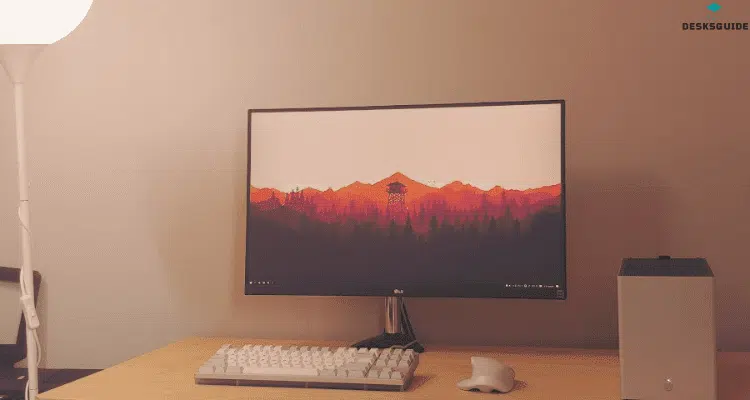 For more info, check out here.
Frequently Asked Questions (FAQs)
Q. What are the must-haves in a gaming setup?
A. There are so many options when it comes to a gaming setup. But, if you are balling on a budget then getting a high-powered gaming PC, a comfortable gaming chair, a sturdy and minimalist desk, and functional headphones should be on the top of your list.
Q. How much does a good gaming setup cost?
A. The average gaming PC might cost between $850 and $1,200. However, if you wish to use the best of the best then, you may have to invest up to $2000 or more.
Final Verdict – How To Make Your Gaming Desk Look Minimalist?
A minimalist gaming desk setup can take your gaming experience to a whole another level. The key to making your gaming desk look minimalist lies in following a tidy theme and cohesive colour scheme.
Of course, one must commit to keeping the space decluttered in order to maintain that minimalist look, otherwise, there is no point in following the rest of the steps. However, once you go minimalist, the plethora of benefits won't let you go back to a bulked-up and stuffy desk setup.