Introduction
We consider weight capacity as a vital aspect when buying or choosing computer desks or office desk for our home office or gaming setups. Yes, guys, how much weight can a computer desk hold?
And how much weight you are going to put on it? Or would it be placed at a fixed place forever, or do you need to shift its location often?
Hence, keeping in view these questions, we tend to think at least once about how much weight we are going to put on our desks or gaming desk and whether is it going to be portable or fixed; thus, it determines how much weight, a desk can hold.
To let you decide quicker and better, in this blog post, we have covered all the essential aspects to consider when choosing the computer desk or standing desks with the appropriate weight holding capacity.
How much weight can a Computer Desk Hold?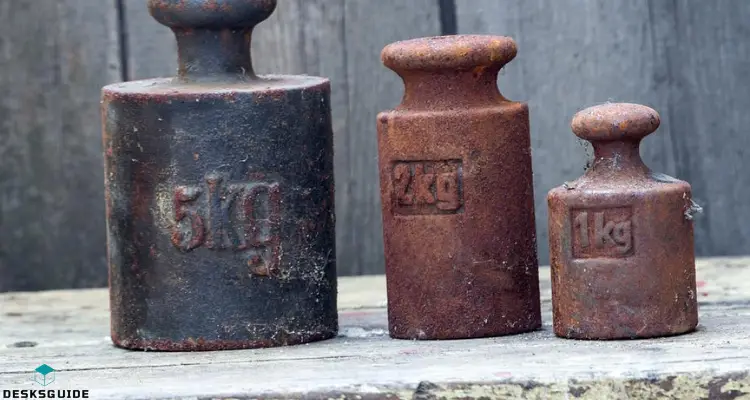 The answer to this question mainly depends upon three main aspects:-
1. Manufacturing Materials of the Computer Desk or standing desks
2. Quality of the wood 
3. Usage of solid wood and metal
why do we even ask this question? We are worried that our chosen desk must be able to typically hold the load of all of our peripherals and keep them safe with a considerable safety margin.
Moreover, it must be portable enough to easily be shifted from one place to another if we need to move.
So, it is crucial to maintain an equilibrium between all the factors; it must be made up of good quality wood with the appropriate amount of metal to prevent overweight conditions. 
These factors determine how much weight a wooden computer desk hold.
Computer desks or standing desks, made up of good quality wood, generally bear much more weight ranging from 100 to 800 pounds (50kg to 350kg), keeping a safety margin.
Uneven loadings can make your desk wobble as well. If you want a sturdy desk then check these easy hacks.
Essential Accessories to be placed on the computer desks
We all have a personal list of essential accessories that must be placed on your computer desks within arm's reach. So, these items make up the overall weight and the computer, which must be held on the computer desks.
These accessories ascertain the approximate weight a desk must-have for us to keep the safety margins.
Maximum weight belongs to the computer screen among our accessories placed by us on the computer desks or office desk.
It is essential to maintain a safety margin above the desired desk load calculated while purchasing a proper desk so that it can bear some more weight above the required weight limit.
According to the research and data collected, the following accessories are found on the majority of computer desks:-
1. Computer Screen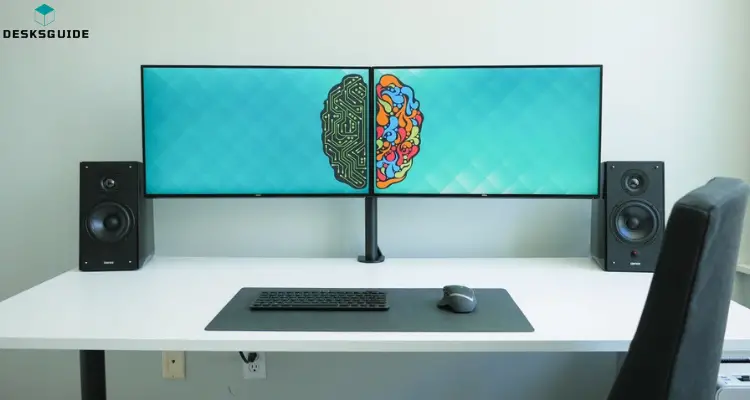 Most of us keep the screen on the desk, which is an essential accessory to stay safe. The monitor's weight varies from 15 to 60 pounds approx, according to the size of the screen and its portability.
And then, it depends upon the weight of the screen that a computer desk must be able to hold. Generally, the weight of a monitor is lesser than the weight of the computer.
With that being said, you can have a general idea of the weight capacity a computer desk must hold by the weight of your monitor.
We can fix the screen on the wall mount while buying standing desks or floating desks in order to avoid more weight. want to check out easy methods to fix monitors on a small desk, then check out
2. CPU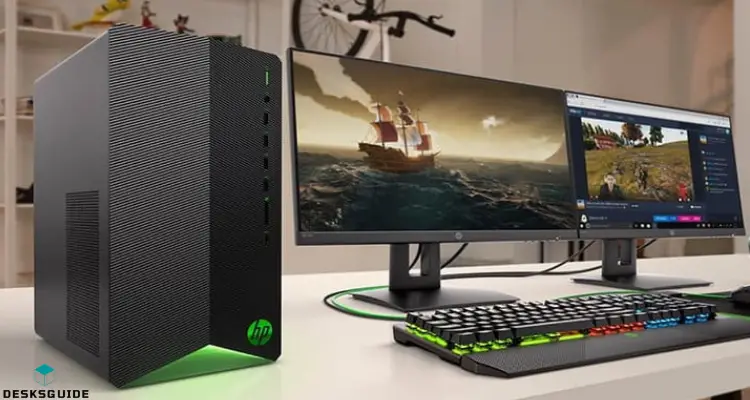 The Central Processing Unit (CPU) is an important component of a computer that is generally placed on the computer table or standing desk.
The weight of the CPU varies from 60 to 70 pounds according to the type of CPU. It is the heaviest component that is to be placed on the gaming desks.
Moreover, the CPU has to be kept in a fixed place because it is an essential computer component.
Thus, it requires a good quality of wood to maintain its safety. we can say that a good quality of wood must be used to construct the computer desks.
The material must be of good quality so that the CPU can be safely held on the desk. We can also place the CPU inside the CPU compartment or on the ground to keep our desk lightweight and portable.
3. Computer Speakers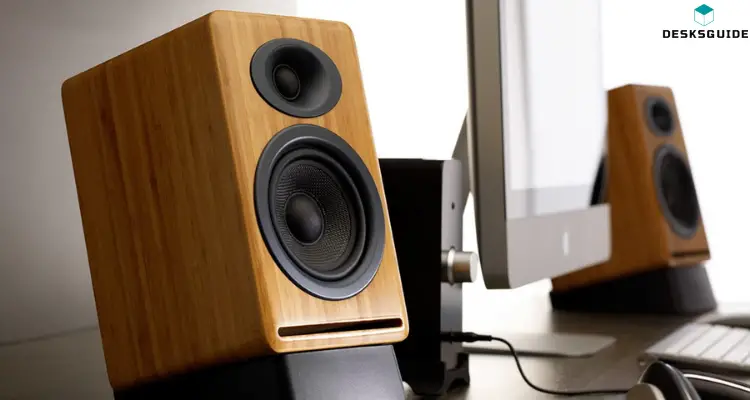 The speakers are generally placed on the desk to maintain good audio quality and provide a reasonable volume.
The weight of the speakers is approximately 20 pounds which is relatively less than the CPU and the monitor.
Today, most of us use headphones, but many people still love to use speakers to get a surround sound effect while gaming or watching videos on their computer.
We can avoid placing them on the desk by using speaker stands; this will eventually keep the desk weight light to enhance portability.
4. Laptop Stand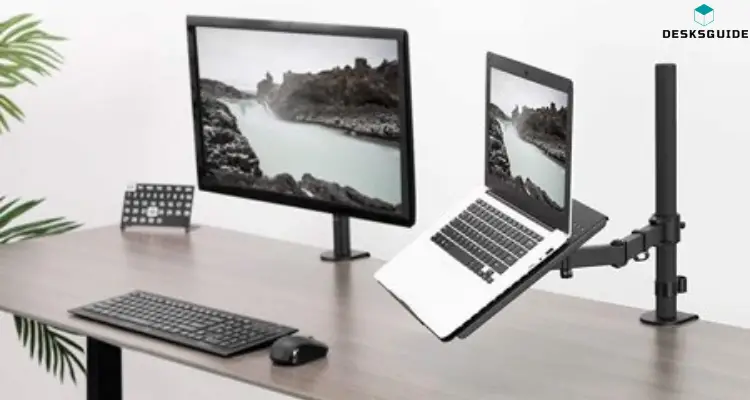 This is another essential accessory that is to be placed on the desk to keep your laptop in place while working on your computer.
This is an essential accessory because it is generally placed in the middle of the desk.
Its weight is approximately 20 pounds which is a little more than the speakers. If we are using it, then we need to consider the weight of the laptop and its stand together while buying the desk.
5. Desk Organizer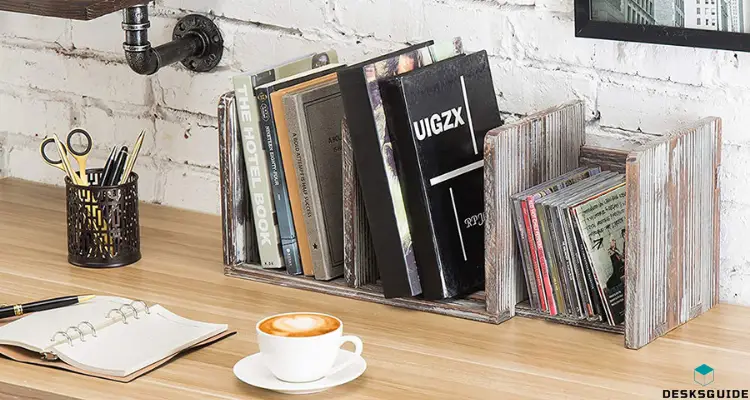 The desk organizer or file cabinet drawers is another vital accessory to be placed on the desk. It is used to keep your documents, files, and any other things in a proper place.
In addition, the desk organizer also serves as a storage unit that keeps your items safe and helps you keep them organized.
The weight of the desk organizer is approximately 10 pounds. We can keep our documents, files and stationery items on a wall-mounted shelf to keep the desk light, but still, few of us can't work without the desk organizer. want to organize a desk without drawers? then check out.
6. Headphones Stand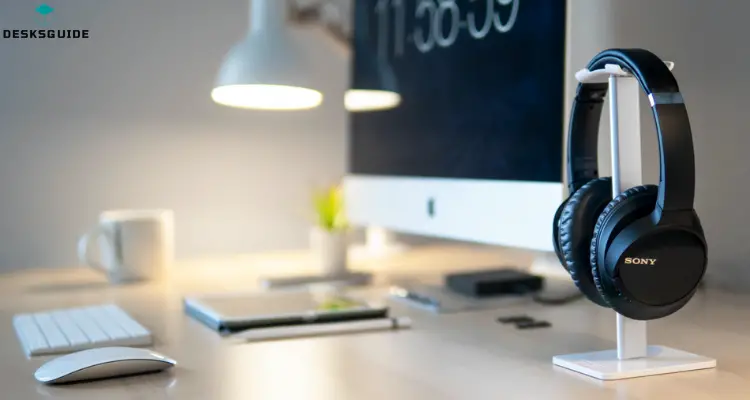 For all music lovers and gamers, headphones are necessary and can not be avoided, as keeping headphones without headphones can make your desk messy and disorganized.
Therefore, we need it to keep our headphones in a proper place. Compared to the other accessories, the weight of the headphone stand is relatively less. 
FAQs
Q1. How much weight can a computer desk hold safely?
Ans. A standard computer desk can hold up to 350 lbs of weight approx.
Q2. Which material is the strongest for manufacturing computer desks?
Ans. Metal and high-quality wood are preferred for manufacturing the computer desk.
Want to check out more information on How Much Weight Can A Computer Desk Hold, then check out.
Conclusion
We need to have a clear direction and plan while buying a computer desk by keeping all essential factors in mind: the room's overall theme, the purpose of the desk, portability, weight according to the loads to be placed on the desk, and many other vital factors as well.
But I would recommend keeping your gaming desk clean and tidy with very few essential accessories as too many things on the desk cause cluttering and decreased productivity throughout the day.
I hope now the criteria for knowing how much weight can a computer desk hold. Let me know in the comments and check out our site for more informational content.