Introduction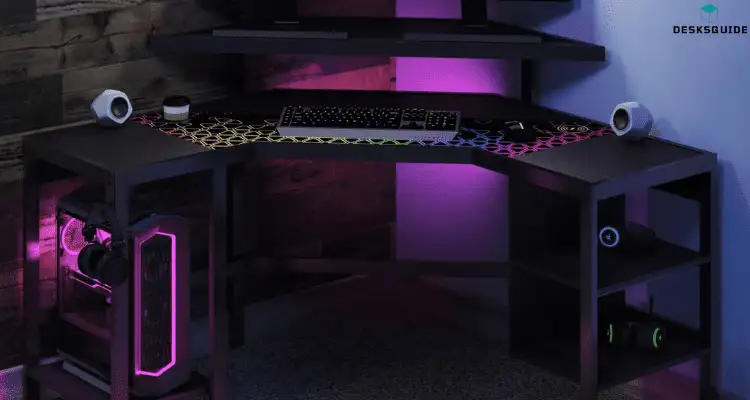 When choosing a gaming desk, we all consider a few essential factors according to one's needs. So many gaming desks have been created, but what makes a suitable gaming desk? This is an important question to ask yourself before investing in a gaming desk because it can make or break your gaming experience. 
Choosing gaming desks is a critical decision for all gamers. This is because the desk you use affects your gaming experience in so many ways. For example, if you choose gaming desks that's too small for your gaming setup, it won't be comfortable, and you may have to compromise on the setup you want to have. If you don't want to compromise on your setup, choose a big enough desk for you.
In this blog post, I will also suggest to you some of the best gaming desks chosen by many gamers out there, and you can also get one as per your desire.
How To Choose A Gaming Desk
The selection of gaming desks predominantly depends upon a few essential aspects, including size, shape, adjustability, material, capacity, and, most importantly, price. After evaluating each desk, a gaming computer desk can be chosen through the criteria mentioned above. Not each desk perfectly fulfils all the criteria, but we need to find the closest one with the best budget option. 
Features to Consider while Buying a Gaming Desk
As stated above, there are a few essential features to be considered while choosing a gaming desk, which is as follows:-
1. Size of the Desk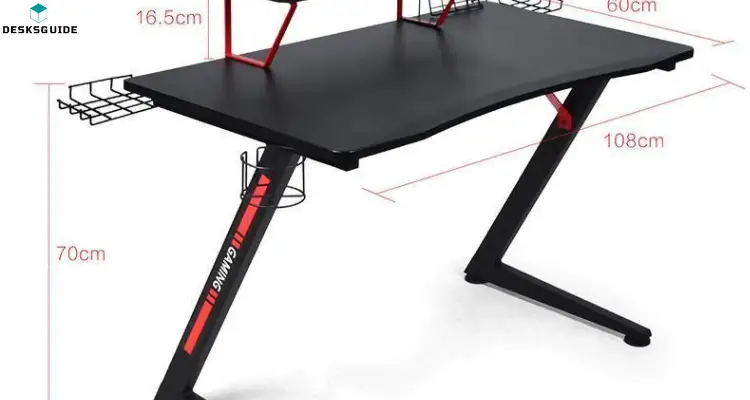 An important aspect while considering a gaming desk for yourself is the size of the desk, as it must accommodate all of your essential accessories. It is imperative because it determines the space you will get for your setup.
So if you have a small desk, you will have to compromise on the setup you want to have. For example, if you have a small desk for your gaming setup, you can't fit a big monitor or multiple monitors.
You have to compromise on the setup that you want to have. But if you have a large desk for your setup, you can easily place a big monitor or fix multiple monitors on it and have a comfortable setup.
You need to assess yourself whether you are using two monitors or a lot of accessories on your table? Then you would be able to determine the required size of the desk quickly.
There is no standard dimension for the gaming desk, but it is essential to consider while opting for the best-suited gaming desk.
2. Price of the desk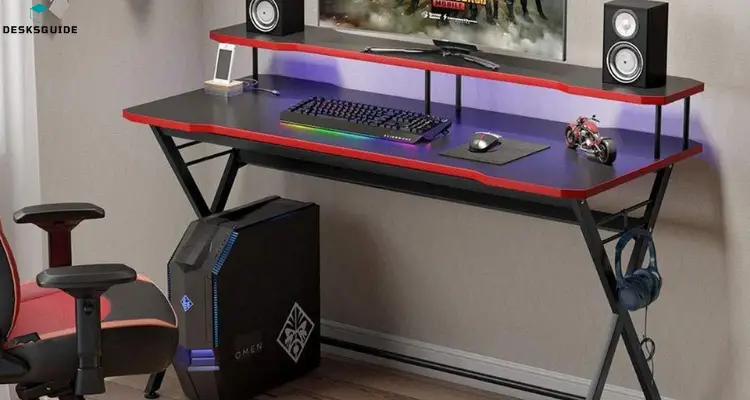 Well, it is for sure that everything depends on your overall budget as we need to shortlist or categorize all the options available as per the functionality.
The price of the gaming desk is an essential factor to consider while buying a gaming desk. This is because you don't want to spend a lot of money on a desk. But in short, the price of the desk depends upon its features, material, finish, and overall design. 
If you have a larger budget ceiling, you must go for a better-featured desk for the added ease in productivity of the individual. But, I must reiterate that it is recommended first to assess the needs and then calculate your budget ceiling to choose the best gaming desk.
3. The adjustability of the desk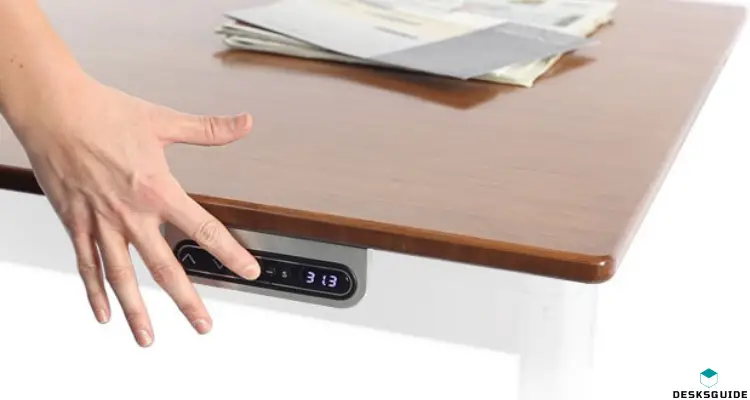 The adjustability of the gaming desk is designed to help you achieve comfort while using the computer. Most of the time, your neck and back hurt while working on the computer. While having the adjustability feature on your desk, the backrest and arms can be adjusted as per your desire to find the perfect position for yourself.
The adjustable gaming desk is one of the best accessories to help you achieve the experience while gaming.
Most people compromise on this feature and don't realize the benefits that an ergonomic and adjustable gaming desk has excellent effects on their posture and overall health.
Not only does it help you get the correct posture, but it can also help you manage pain and reduce stress.
There is no doubt that an adjustable desk is an integral part of the gaming experience for those serious about their gaming. It can help reduce wrist and neck pain, which helps improve overall performance. 
4. The shape of the desk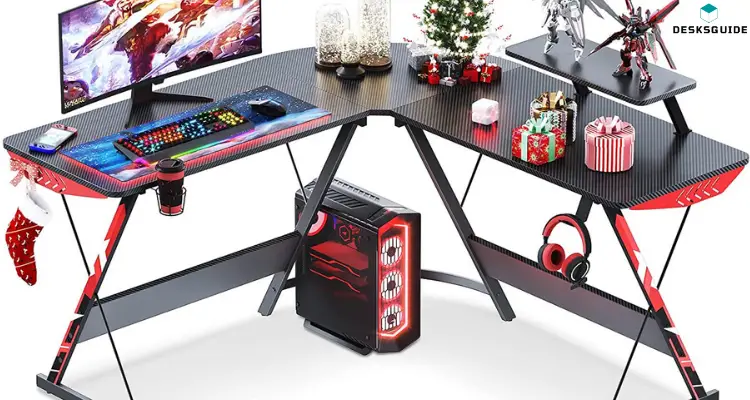 The shape of the desk is a vital feature when considering a desk for your gaming setup as it determines the overall look and ergonomics of your room.
There are a lot of shapes of gaming desks available in the market today, but the dominant ones are the L shaped desk and rectangular desks. The rectangular gaming desk is beneficial for creating a centralized computer setup.
These desks are ideal for gaming consoles such as the PlayStation 4, Xbox One, or gaming PCs. Rectangular desks are generally small and fit in the centre of the room. These desks accommodate small setups and best suit small gaming rooms. 
If your setup comprises multiple monitors or dual screens, you need to opt for L-shaped gaming desks because it is more extensive and can accommodate larger setups. However, if you are opting for an L-shaped gaming desk, you must know that it only fits in the corner of the room.
The best thing about the L-shaped desk is that many cool gaming accessories can be placed on this desk. Hence, keeping all these factors in mind, you have to choose your best gaming desk wisely.
5. Storage space of the desk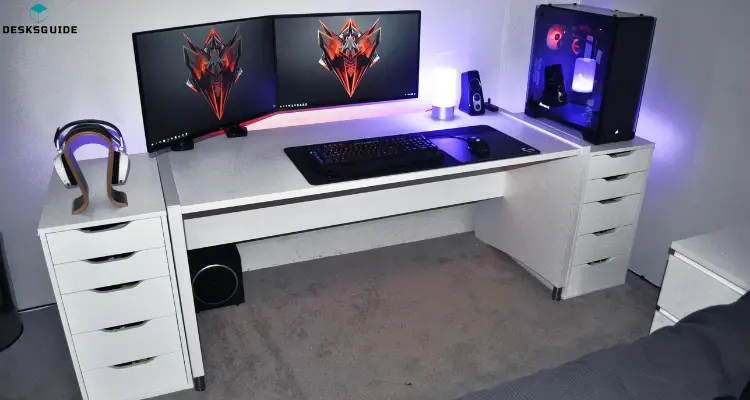 We all love to have a lot of storage space on our desks to keep our most liked things and accessories very near us. But for that, we need enough space on our desks. 
Storage is the drawers, cabinets, built-in shelves, etc., which are used to keep your essentials. But it all depends upon you whether you desire to have a gaming desk without drawers or sufficient storage space.
Desks without storage space are generally cheaper than those with desk space. Hence, it's an important aspect to consider that how much space you need while choosing best gaming desk for yourself.
6. Material of the desk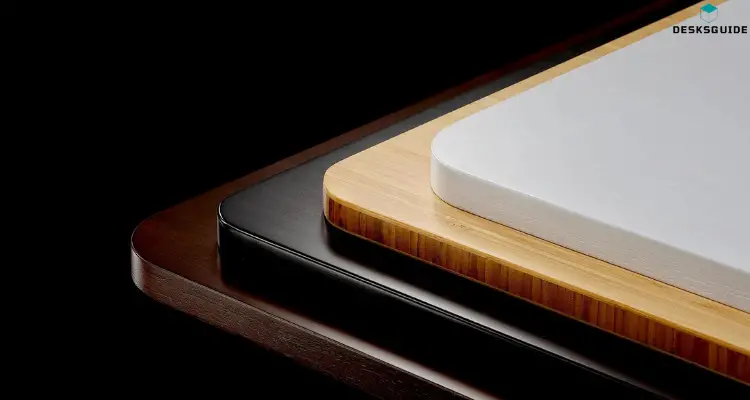 The material of the desk matters a lot as it is directly proportional and related to the overall life of the desk. If it is durable and robust, then it will last longer than the average desk life, whereas, if it is made up of glass, it will be scratch, cracks prone.
Generally, desks are made of natural wood, MDF boards, glass and steel metal. Most people consider choosing a desk made of natural wood or MDF boards that are average durable and prone to damage caused by moisture.
Glass desks have the best esthetics and style; however, as mentioned above, it is significantly less durable. 
Hence, it is recommended that we choose a desk with appropriate durability and a stylish look to have a blend of both aspects. 
7. Assembling the desk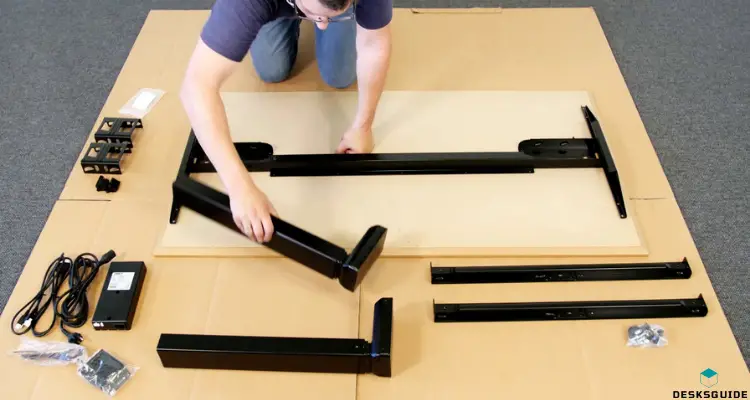 The condition of the desk you will receive after the purchase matters a lot for each individual. Few desks come assembled, and few come disassembled.
It predominantly depends upon an individual's preference, whether he desires to buy an assembled desk or wants to assemble it himself. 
Assembling a deck requires a few skills to seat each part of the desk into its space correctly; unfortunately, if any part of the desk gets assembled incorrectly, then it can create difficulties like a wobbling desk or imbalance in the desk. However, we have a complete guide on how to prevent desk wobbling
Thus getting an assembled desk resolves this issue ultimately as it comes factory assembled. But still, it is an essential factor to consider while buying or choosing the best gaming desks for yourself.
8. Space availability in your room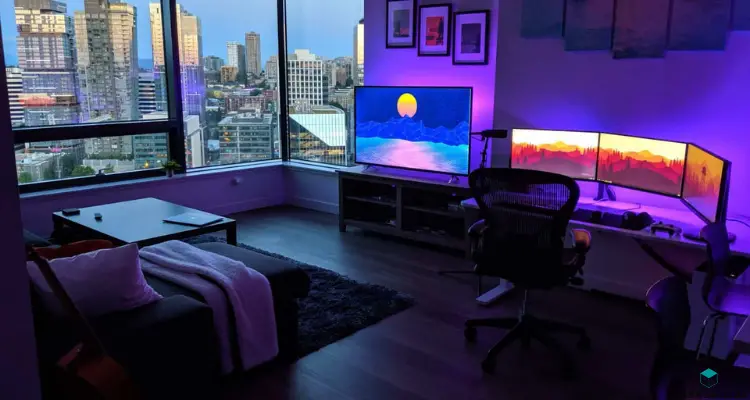 If you are planning to buy a new gaming desk, then the available space you have in your room is an essential factor to consider. If you have a smaller room, you might want to opt for a smaller sized gaming desk that will also be easy to store.
Before selecting or purchasing the desk, it is of utmost importance to take the measurements of the space you have designated to place your desk.
In that way, you will determine the right size of your desk, which will ergonomically fit in your room. Considering the aspect ratio, it is essential to consider this factor before choosing a desk.
9. Type of the gaming desk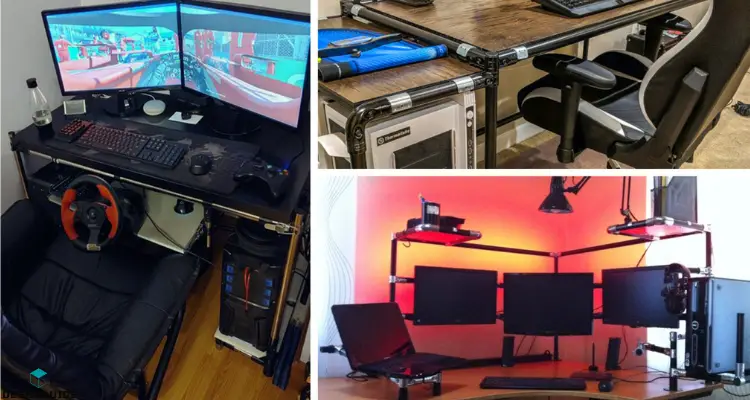 Gentlemen, there are various types of gaming desks available these days. For example, there are standing desks, pneumatic and automatic height-adjustable desks, L-shaped desks and traditional rectangular desks. 
Each type of desk has its advantages, as health-conscious people choose a standing desk; hence it is also an important aspect to consider considering your overall plan of utilization of the gaming desk.
You need to weigh the benefit you will be getting from that specific type of desk against the price tag of the desk. Although previously, this factor was unnecessary as only one type of traditional rectangular desk existed in the market.
10. Finishing of the desk (appearance)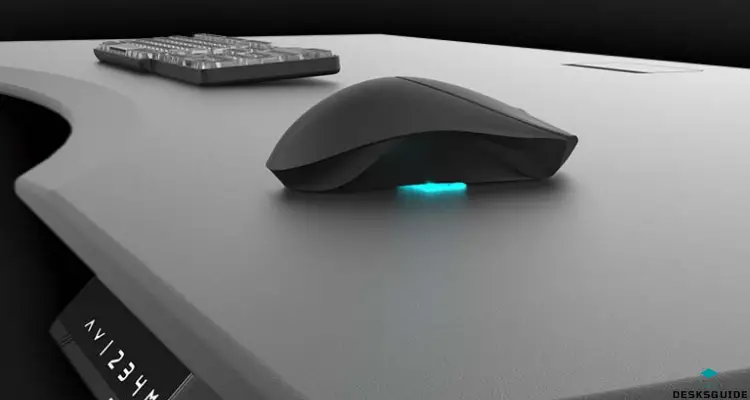 Some people even make their custom gaming desk using wood, the most common material used in creating a great gaming desk.
By appearance exactly, I mean to say your desk's finish and overall theme. It would be best if you made an explicit assumption about how your gaming desk would appear in your room, and you have to be sure about the overall colour scheme of the desk.
I must say, it should match the overall colour scheme of your room or the idea which you have in your mind. 
If you want to have a great gaming experience, you need to make sure your computer desk is designed with your gameplay in mind. 
That's why it's essential to keep the aesthetic of your gaming room in mind and choose a gaming desk that matches the interior perfectly.
11. The capacity of the desk to hold the weight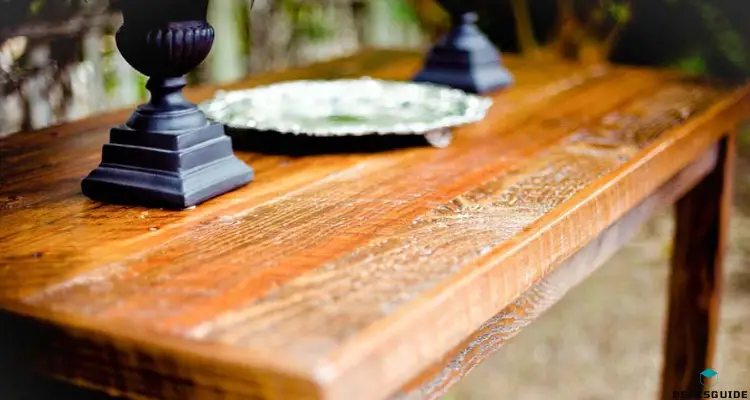 This may be a bit obvious, but when choosing a suitable gaming desk, make sure you choose one that is sturdy enough to handle the weight of all the accessories. 
When you're a gamer, you don't just want an excellent gaming desk to use while you play games; you also want one designed to withstand the rigours of a heavy pc gaming setup.
If your desk is not built to handle the weight of a heavy setup, then your expensive gaming PC and gear will be in danger.
If you are not clear about the weight holding capacity of the desk, then you can check out my guide on how much weight a computer desk can hold. In this way, you will quickly determine the suitable desk as per the weight of your setup and gaming accessories. 
12. Cable Management Features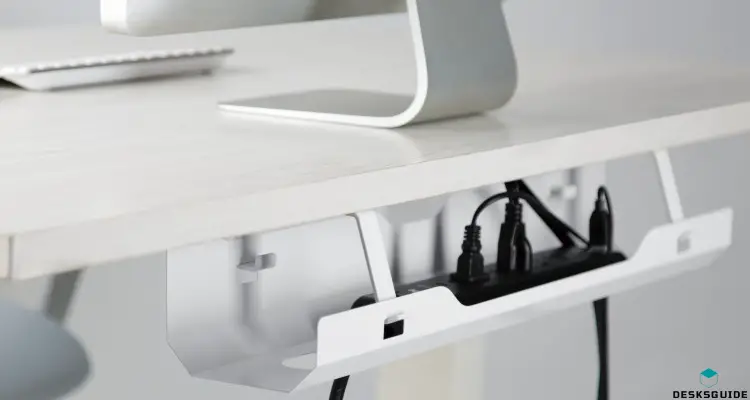 The Cable Management feature helps you keep your cables organized, making your desk look neater and less cluttered. With the cable management feature, you can easily access your peripherals while keeping your computer and other devices organized.
It is vital to have a clean and organized gaming rig. A clean and organized gaming setup can make your gaming room look excellent and aesthetically pleasing.
Hence, when you're looking for a gaming desk, check if there are built-in cable management features such as grommets, power strip holders, etc.
Otherwise, you will be stuck in this cumbersome task of hiding cables and cords, which requires many skills and accessories.
Desk with pre-installed cable management features makes your life pretty easier, thus keeping your gaming setup neat and ergonomic.
13. Space for Special Accessories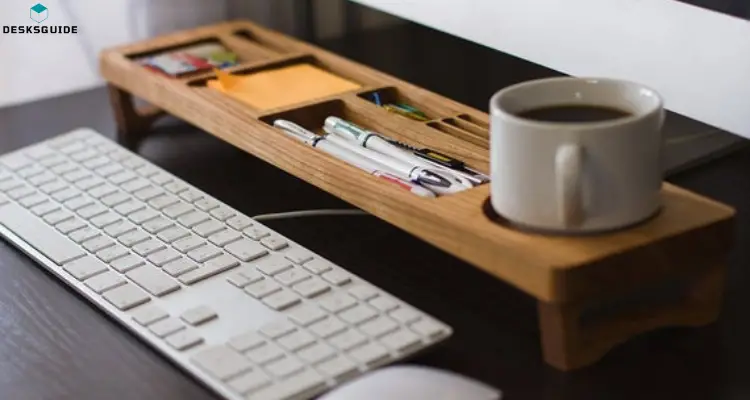 Whenever you are gaming or working on your desk, it seems essential to have a cup of coffee or tea readily available for a sip to re-organize your energies.
But it requires particular space for holding such accessories, which has been essential since the inception of online multiplayer gaming, as each individual stays busy for an extended period. 
Therefore, if you are also one of those who regularly require a special holding place for various things like a coffee mug, MacBook or headphones, you must opt for the one with all such features.
Video Recommendations 
FAQs
Q1. What are the gaming desk styles available?
Ans. There are various types of gaming desks available, depending upon the style of the desk. Mainly it includes a traditional rectangular desk, standing desk, pneumatic or automatic height adjustable desk and L-shaped desks. 
Q2. What is unique about the Gaming Desk?
Ans. Gaming desks are specially designed to hold the gaming rigs and provide sufficient space for keeping desired accessories.
You can read more on gaming desks here.
Conclusion
Acquiring a gaming desk is always a dream of hardcore pc gamers. He makes every effort to get hold of a gaming desk for his gaming setup, but he is always confused or dicey regarding the final selection of the desk.
As one cannot replace gaming desks daily, it is a crucial one-time decision to make. Hence, all the above stated essential factors come into the buyer's mind.
I hope you have liked the blog post, and it must have given you the required clarity on all the critical aspects to look for while choosing the perfect gaming desk for yourself.
You can check out our more latest posts regarding gaming desks on desksguide.com